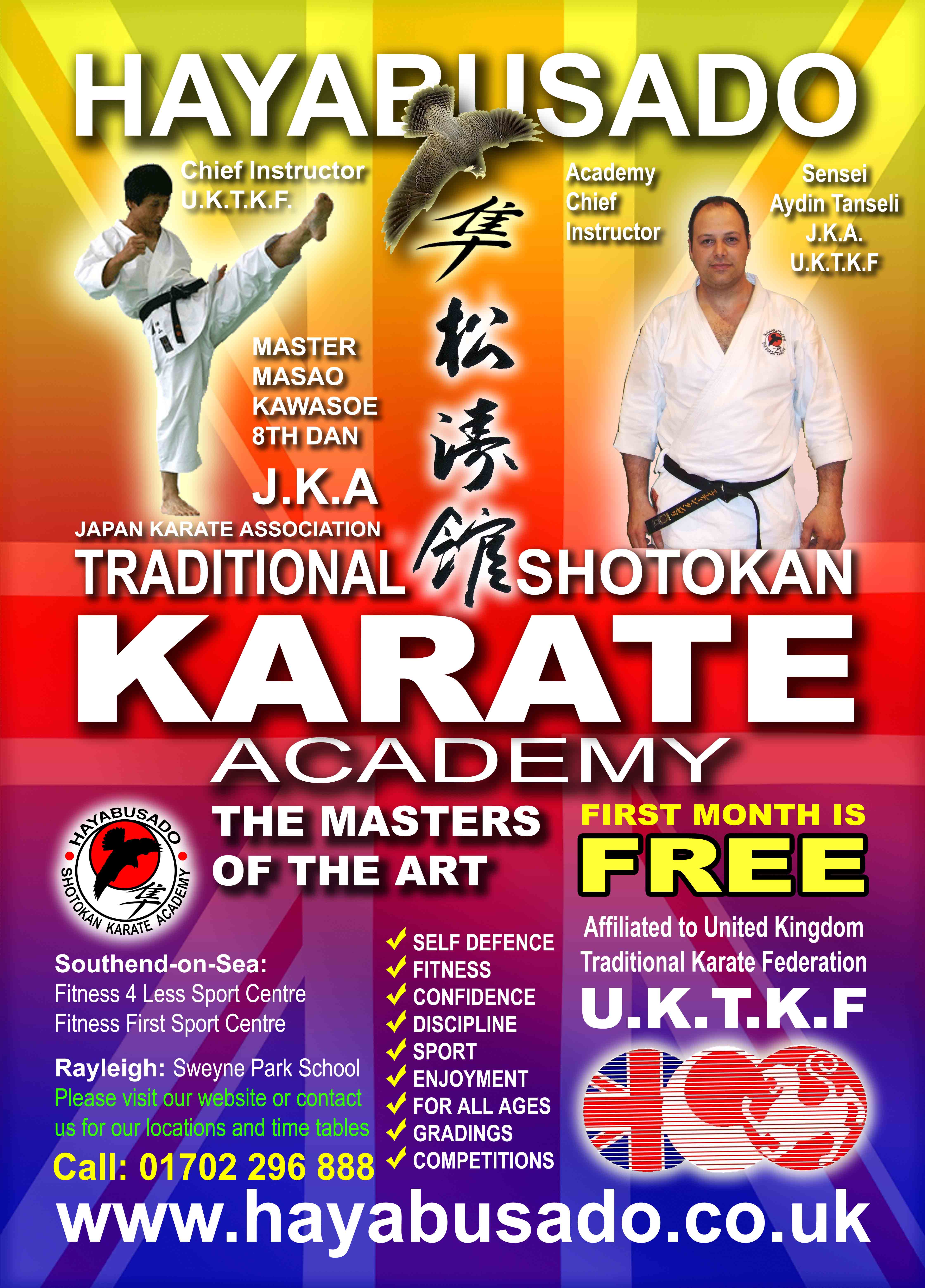 Hayabusado is a member of the The United Kingdom Traditional Karate Federation (U.K.T.K.F) and Japan Karate Association (J.K.A) .that is a professional Karate association teaching the highest standards of traditional Karate while using a modern approach headed by the world renowned Sensei Masao Kawasoe 8th dan.
Our qualified instructors have many years' experience of teaching all ages and grades and stay at the forefront of Karate teaching through attending regular courses. In addition, they are all first aid trained as safety is of paramount importance to us.We pride ourselves on the welcoming atmosphere of our association and venues and the friendliness of our members. As a point of first contact, each class has an administrator present to help you and answer any questions you my have.
Our members have access to training courses with international and Japanese instructors as well as opportunities to attend and compete in local, national and international competitions.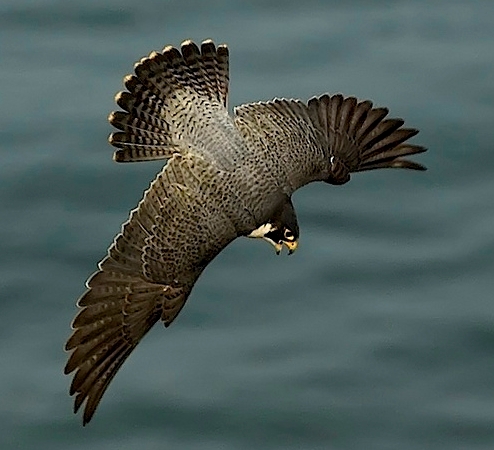 Japanese Peregrine Falcon
HAYABUSA
The Peregrine Falcon (Falco peregrinus), also known as the Peregrine, and historically as the Duck Hawk in North America, is a widespread bird of prey in the family Falconidae. A large, crow-sized falcon, it has a blue-grey back, barred white underparts, and a black head and "moustache". As is typical of bird-eating raptors, The Peregrine is renowned for its speed, reaching over 325 km/h (202 mph) during its characteristic hunting stoop (high speed dive), making it the fastest member of the animal kingdom in the World.

Hayabusa – The True Spirit of a Fighter
The name "Hayabusa", translated from Japanese, refers to the Peregrine Falcon. This predatory falcon possesses the perfect fusion of speed, power and strength and is recognized for its extraordinary ability to strike with fierce precision and intensity. The Hayabusa falcon symbolizes the ideal meshing of what fighters strive to achieve in their relentless pursuit of combat supremacy. So at its very essence, Hayabusa embodies the true spirit of a fighter.
WARNING!
WHEN YOU CHOOSE AN ACADEMY PLEASE ENSURE THAT YOU ARE A PART OF THE BEST ORGANISATION AND YOUR KARATE PATH IS THE BEST! WE ARE AFFILIATED TO THE WORLD'S BEST, MOST PRESTIGIOUS KARATE ORGANISATION
JAPAN KARATE ASSOSIATION J.K.A.
WHICH HAS MEMBERS OVER 100 COUNTRIES, AND JKA IS THE LARGEST TRADITIONAL KARATE ORGANISATION IN THE WORLD! AND U.K.T.K.F. (UNITED KINGDOM TRADITIONAL KARATE FEDERATION) WHICH IS PART OF A KAWASOE GROUP
WE ARE TRAINED REGULARLY BY MASTER KAWASOE (JKA) WHO IS CHIEF INSTRUCTOR OF UKTKF AND REPRESENTATIVE FOR JKA.
SENSEI AYDIN HAS BEEN WELL QUALIFIED AND HE HAS BEEN GIVEN RIGHTS TO GRADE THE ACADEMY STUDENTS UNDER UKTKF AND JKA BY SENSEI KAWASOE WHICH IS NOT MATHCED BY ANY OTHER INSTRUCTORS IN THE REGION! HE GREATLY HONOURS THIS!